Can I Buy a Car Out of State?

One of the questions out-of-state drivers bring to Allen Samuels Direct is "Can I buy a car out of state?" Confusion and anxiety about car registration, taxes, fees, and general car-buying concerns often make out-of-state car buying a stressful experience. There's little need to worry with Allen Samuels Direct though. Taking advantage of a great deal on a car you love across state lines isn't as difficult as it may seem. Follow our handy guide from our dealership in Euless to learn what you need to know about buying a car out of state.
Registering a Car Bought in Another State
If you want to drive home a new car from Grapevine, the first question you'll likely have is how to register it in your home state. Thankfully, putting your license plate on a vehicle taken over state lines only requires a few pieces of documentation and a trip to the DMV:
Ask for a bill of sale with the purchase price you paid listed clearly at your selected dealership and find your local DMV.
With your bill of sale, bring a photo ID, proof of residency, and proof of insurance when you visit the DMV. Let your DMV clerk know that you purchased the car out of state with the intent of titling and registering it at your address.
Your clerk will likely return your bill of sale, but will keep your Texas title and ask you to pay the appropriate difference in sales tax between the two states.
Keep your eye on your mailbox for your new title.
Taxes and Fees on Out-of-State Cars
When you're buying a car out of state, your local sales tax and any applicable processing fees at your DMV in Ft Worth are the only extra payments you'll need to make beyond the purchase price of your new car, truck, van, or SUV. If you're wondering if you can buy a car from out of state, you don't worry about spending hundreds of dollars on processing fees. The truth is when you're interested in buying a car out of state, the process is very similar to buying a car in your home state.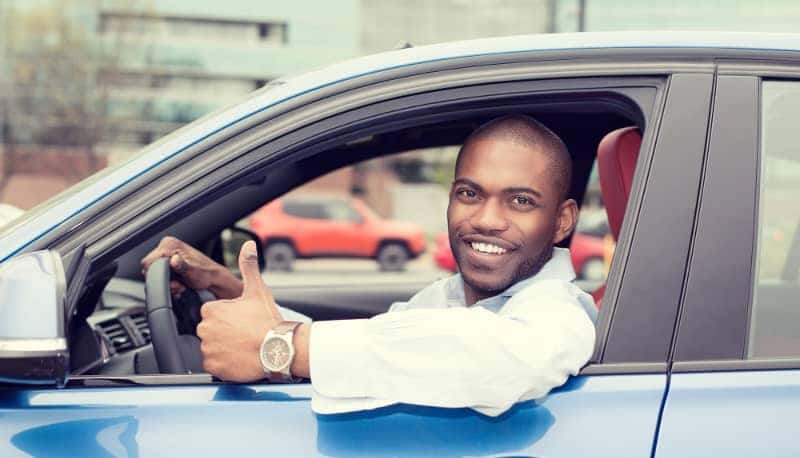 Allen Samuels Direct Is Your Trusted Interstate Car Dealer
Irving driver know that Allen Samuels Direct has amazing deals on cars and SUVs vehicles. Get to know our new car inventory, and visit our dealership in Euless to see why so many people are talking about Dodge SRT models (and what SRT means!) at Allen Samuels Direct. Contact us and speak with our friendly staff and finance experts to get the guidance you need to make a confident purchase decision.