Is Gap Insurance Worth It?

As you head home in your new vehicle on Grapevine roads, you want to have the best coverage in place to protect your vehicle for years to come. That's why Gap insurance can be a smart addition to your insurance plan. What is Gap insurance? Is Gap insurance worth it? The finance experts at Allen Samuels Direct are here to provide all the information you need so you can make the best decision.
What is Gap Insurance on a Car?
Ft Worth drivers who want to know what is Gap insurance on a car will find that it stands for Guaranteed Asset Protection insurance. This unique policy covers the difference (or the "gap") between the cash value of your current car and the amount still owed on it. Even drivers who have a vehicle with a lease or loan can opt for Gap insurance.
Do I Need Gap Insurance?
So, is Gap protection worth it? While you may be hesitant to add to your current coverage, many consumers who have elected for Gap insurance have found it to be worth it for a variety of reasons. These are some instances of how Gap insurance will not only cover your vehicle but make car ownership that much easier on you:
Depreciation happens the moment you drive of the dealership lot.
Accidents can happen at any time, including right after you drive a new vehicle off the lot.
Most insurance companies only cover what your vehicle is worth at the time of the accident.
If your new car is totaled or stolen and you owe more on it than its current value, gap coverage accounts for that difference.
The cost of gap insurance is relatively low, and it is easy to obtain, so there is really no reason NOT to have it.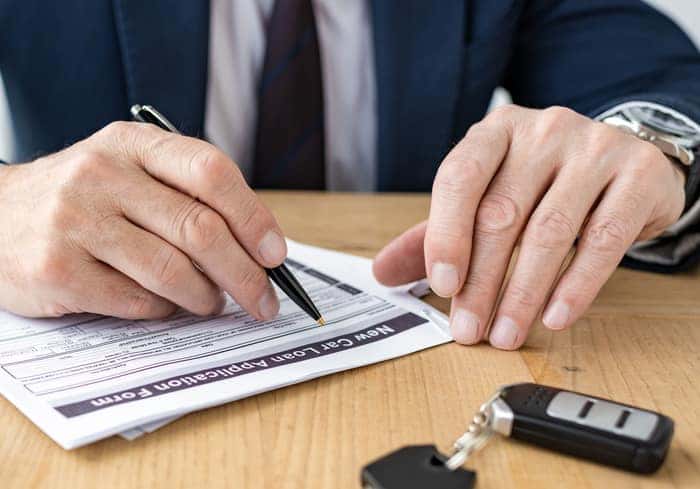 How Do I Buy Gap Insurance?
Now that you know more about Gap insurance and what it covers, you may be wondering where you can get Gap insurance, as well as how much you can expect to pay. Thankfully, Gap insurance is offered through various avenues and will either consist of a one-time fee or a low monthly payment that will be fairly consistent with whomever you choose to get coverage from. These are just a few of the places you can get Gap coverage for your car:
Your regular auto insurance company may offer it for as little as $20 per year.
You may be able to buy it for a one-time fee from your dealership or car loan company.
You can get it from a specialized Gap insurance company for a one-time fee.
Find More Finance & Insurance Information at Allen Samuels Direct
Based on the information above, there's no denying the added benefit it will bring to your overall coverage. Want to learn more about finance, insurance, and warranty options for your next vehicle? Let our finance team help you and pair you with the perfect new or used vehicle that meets your needs and fits your budget. We can help you decide once and for all if Gap insurance is worth it for your Irving commute. Contact us today for more information on our dealership near Arlington!
More from Allen Samuels Direct
The Ford F-150 is iconic for a reason: depending on which model year you choose, this powerhouse truck can offer best-in-class towing capacity at a max of 13,200 pounds, in addition to an exciting collection of performance specs that are sure to make this pickup the perfect choice for your Grapevine workload. Used Trucks…

Off-road enthusiasts in Euless know that the Jeep Wrangler was made for the outdoors. Whether you're driving on Grapevine streets or going on an off-roading adventure, the Jeep Wrangler has the power, the capability, and the interior comfort and cargo space to get you there. Learn more about the interior of the Jeep Wrangler with…

If you're looking for a family-friendly vehicle in Euless that also has a distinctive sense of style, the Mitsubishi outlander is the SUV for you! Coming in several trim levels – each with their own unique features – and an impressive suite of Mitsubishi Outlander specs, this versatile SUV has everything you need at…