Used Car Buying Checklist

Buying a used car can be a challenge for the first time buyer or even an experienced driver. However, following our handy used car buying checklist, will enable you to make a smart purchase that is right for you! At Allen Samuels Direct, we have a large selection of vehicles available to suit any Grapevine driver's needs. Learn the best practices for buying used before visiting us to explore our used inventory!
Used Car Buying Tips
Decide on What You Can Afford: Making an affordable vehicle purchase is crucial in retaining financial freedom and security. Your monthly car payment should not exceed 20% of your net income. Remember to budget for liability, comprehensive or collisions insurance and other car ownership costs.
Determine Your Needs versus Wants: You may dream of off-roading or it may be best for you to stick to the main routes in Ft Worth. Try to figure out what is a must-have in your daily driver before you buy!
Do Your Homework: Determining your old car's trade-in value is an important factor when looking to make a vehicle purchase. Make a list of vehicles you are interested in and do some online research. Figure out common issues or repair costs and look for what similar models have sold for in your area.
Know What Questions to Ask: Asking some key questions of the seller can help determine if the vehicle you're interested in is a safe buy. Find out, why is the car being sold? How many previous owners? What is the vehicle's history?
Perform a Physical Inspection: You don't need to be a mechanic to inspect a vehicle for major red flags. You will want to check the exhaust for black spots or grime, signs of rust, welding, repainting, or other repairs to the frame, and inspect the glass for chips or cracks.
Take a Test Drive: During your test drive check the wipers, windows, brakes, steering wheel alignment, lights, air-conditioning, and other components to make sure the car is in working order. Drive at different speeds to see how the car handles under various conditions.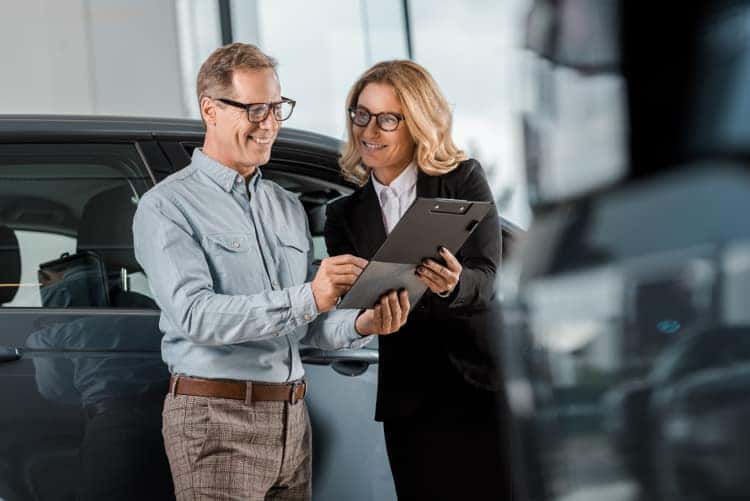 Visit Us in Euless to Find Your Next Used Car
Stop by Allen Samuels Direct for help buying a used car! Our team can help you find your dream car or a used model under $10,000 to fit your budget. Learn about the added peace of mind you'll get when buying used from Allen Samuels Direct or when purchasing Gap Insurance. Contact us today to schedule a test drive or to buy your new vehicle perfect for all your Irving adventures! Have a car you'd like to trade-in? Follow our handy car trade-in guide to learn more about the process!