What Does Certified Pre-Owned Mean?

It's easy to understand what a new car and what a used car is—the differences are obvious. But what does certified pre-owned mean? You may not have realized this, but many of the vehicles at Allen Samuels Direct are certified pre-owned. CPO cars, trucks, and SUVs have had previous owners, but are of a higher quality and condition than your average used vehicle being sold in Grapevine. Plus, they often have many of the same modern features of new vehicles, but at a lower price. In short: CPO vehicles provide the best of both worlds.
CPO Meaning
Certified pre-owned isn't a meaningless word thrown around by dealerships. To become a CPO vehicle, a car needs to meet the certified pre-owned requirements set by the manufacturer. Looking for a certified pre-owned Dodge Challenger near Ft Worth? It has to meet the high standards set by Dodge. Looking for a certified pre-owned Ford F-250 Super Duty near Irving? Again, the vehicle must meet the high standards of Ford.
Though manufacturers have slight differences to CPO programs, there are a few things you can expect from a CPO vehicle:
Each car must be a newer model year.
Each car must have a lower amount of miles.
A certified dealership must undergo a multi-point inspection for quality.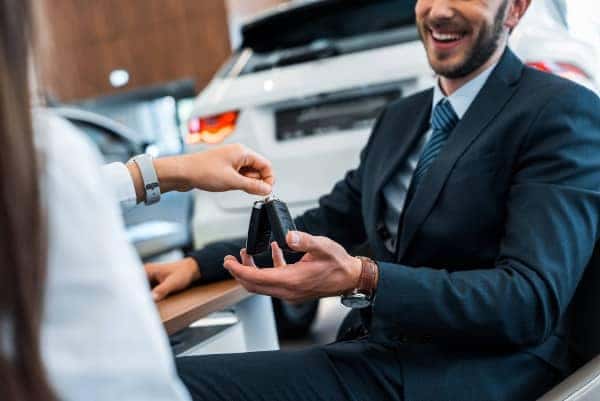 Benefits of Certified Pre-Owned Cars
Is a CPO vehicle right for you? For those hesitant to shell out the cash for a new car and nervous about gambling on a used model, certified pre-owned vehicles are a great choice.
Certified Pre-Owned Benefits
Your vehicle has been thoroughly inspected by a certified expert, adding an extra layer of confidence to the car-buying experience.
CPO vehicles have comprehensive warranties honored by the original manufacturer. This ensures that any problems that do arise after purchase will likely be taken care of.
Test Drive a CPO Car at Allen Samuels Direct
Why pay full price for a brand-new Escalade when you can purchase a certified pre-owned 2017 Cadillac Escalade Platinum 4WD? Whether you're looking for a family-focused SUV or a sporty coupe, you'll find your dream vehicle in the vast inventory at Allen Samuels Direct. We're happy to assist you in any way you want, from advising you on ideal mileage for a used vehicle to offering car care tips after you drive off the lot. You can also learn more about Dodge Charger trim levels while you're here! We can even help you replace your battery! Hope to see you soon!