When you choose a time-honored luxury auto brand, you know you can expect the highest levels of craftsmanship and quality. Different brands approach luxury in their own ways — so how do you know which one is the best match for you? Look for the automaker that shares your ideas about what a luxury driving experience should be.
Below, we'll look at safety, reliability, and performance specs for the BMW lineup, and compare head-to-head with fellow luxury brands Mercedes-Benz, Audi, and Lexus.
BMW vs. Mercedes-Benz
Which is better: BMW or Mercedes-Benz? You've likely heard that BMW is known as the ultimate driving experience, while Mercedes-Benz has long been synonymous with the ultimate in comfort. While both lineups have evolved and expanded their expertise over the years, BMW retains an edge when it comes to driving dynamism and agile handling, and Mercedes-Benz earns its reputation for perfect balance and supreme comfort. If you're partial to performance, visit us in Euless to find out how a BMW 5 Series could reinvent your Irving drives.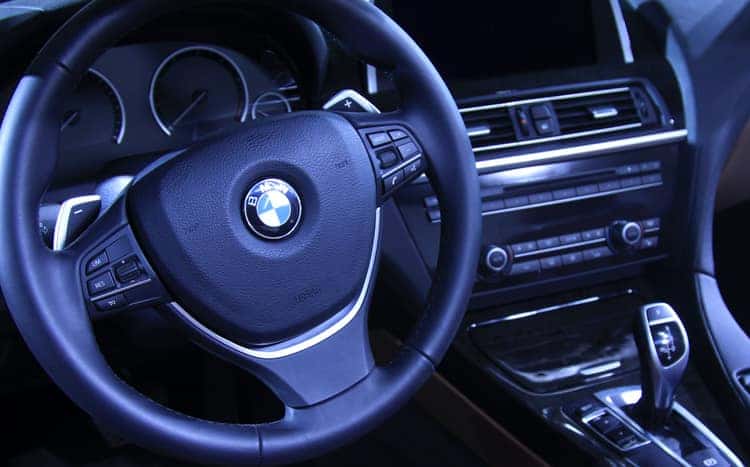 Audi vs. BMW
All across the lineup, you'll find Audi cabins to be stylish and thoughtfully designed. BMW cabins are also impressive, but there's a bit more consistency on the Audi side. When you move outside, it's a different story. BMW's sporty exterior styling favors the bold, especially compared to Audi's more understated approach. As ever, the choice between brand is a matter of taste, and the brand you choose should approach luxury like you do.
Lexus vs. BMW
You'll find a lot of similarities in the vehicle lineups and pricing for Toyota's luxury marque vs. the German luxury brand. They're in a virtual tie when it comes to advanced safety technologies, including standard driver-assist features like adaptive cruise control, lane departure warning with steering assist, blind spot monitoring, and a rearview camera. However, there are a couple differences: Lexus has a narrow advantage when you look at J.D. Power predicted reliability ratings, and consistent top marks from the BMW lineup put the brand ahead for performance.
Test Drive a New BMW Vehicle in Euless!
Ready to explore the BMW lineup in person? The Allen Samuels Direct team is happy to answer your questions about BMW features and benefits, buying new vs. used, or trade-in value. Be sure to check out pre-owned vehicle specials for Grapevine-area drivers!