Car Care Tips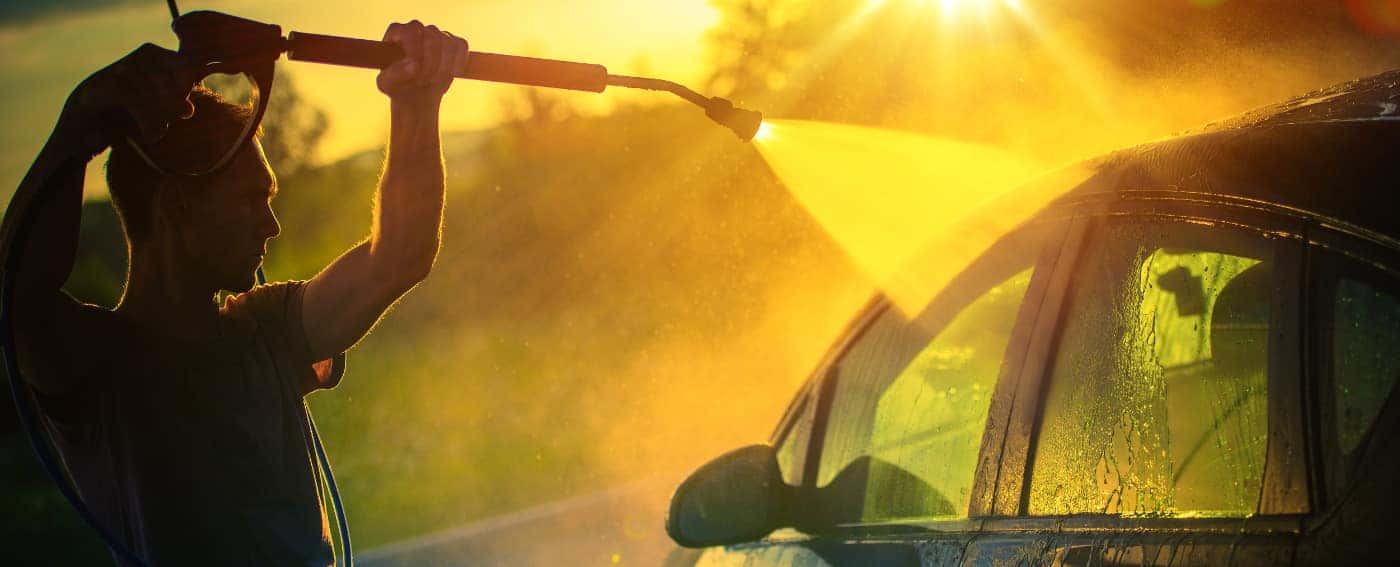 Who doesn't want to extend the life of their car, truck, or SUV for years to come? The thing is, keeping your car running smoothly on Grapevine roads means taking care of it, which is actually quite easy! Follow these Allen Samuels Direct car care tips—a mix of preventative maintenance, basic car care, and proper cleaning tasks—to keep your vehicle running for another 100,000 miles and beyond. The better shape you keep your vehicle in, the more you'll get when you trade it in for a newer car, truck, or SUV!
Preventive Car Maintenance
Taking routine maintenance into your own hands can be rewarding. Though the experts at Allen Samuels Direct are happy to advise you regarding routine repairs and maintenance, the below tips should help Ft Worth drivers handle baseline maintenance.
Routine Maintenance Checklist
Perform an Inspection: Do a quick but thorough inspection of your vehicle—is anything out of place? Make sure to check under the hood, around the wheel well, and under the car, if possible. If you see something that sticks out or looks odd, examine further. Inspections can help you find problems before they become worse, especially under the hood or with your tires.
Check and Fill Fluids: From coolant to windshield washer fluid, get used to checking your fluid levels. Keep them topped off so you don't get stuck on the roads of Irving with no power steering fluid or no engine coolant.
Maintain Your Oil: Keep up with your oil checks and changes. Make sure to note the recommended oil change frequencies—your car's manufacturer knows best. Based on that recommendation get your oil checked and changed regularly. You can learn more about your cars oil change schedule with Allen Samuels Direct!
Replace Worn Parts: Remember to periodically change your windshield wipers when they get streaky, and replace cabin air and engine filters regularly to prevent issues.
Keep Your Tires in Mind: Rotating your tires is important for their longevity. Rotate them on schedule, and get them replaced should they show excessive wear. It's also a good idea to get a realignment when getting tire service. Also frequently check tire tread and pressure.
You should also know whether your vehicle requires premium gasoline! Some other important tasks to remember include cleaning under the hood of your car. Check the battery terminals and clean the contacts when necessary to avoid problems or the need for a jump-start in the future. Also, clean up any random debris that's found its way under your hood. Also, changing your spark plugs when the time comes is critical to engine health! As always, check your Owner's Manual for detailed instructions and timelines.
Car Cleaning Tips & Tricks
Keeping your car clean on the inside and outside can help overall vehicle health, as well as helping to keep your car shiny and looking great. And if you're thinking of one day selling or trading your vehicle in, keeping things clean can help maintain its worth.
General Car Cleaning Tips
Properly Wash the Exterior: Make sure to use a cleaner that is designed for washing cars. Use a washing mitt and wash from top to bottom to prevent spreading dirty water around clean areas.
Polish and Wax: Polishing helps remove small imperfections on the vehicle's surface. Waxing your car can help give it a nice sheen. Use a quality wax, rub it into the surface with a circular motion, and make sure to remove it with a microfiber towel.
Clean the Seats and Mats: Vacuum, wipe down, and clean your seats and floor mats. Make sure to use a proper leather cleaner if your seats aren't cloth.
Dust the Vents: An important thing that a lot of car owners forget is dusting the air vents. This can help get any lingering debris out of your vents and promote better air flow.
Thoroughly Vacuum: Move the front seats back, get into the trunk, and remove anything from the interior to make sure you have the access you need to vacuum it thoroughly.
Visit Allen Samuels Direct For Your Car Care Needs!
Arlington drivers and beyond are always welcome to reach out with any questions—we'd love to hear from you. We'll do whatever we can to help you keep your Allen Samuels Direct Ford, Dodge, or Chevy lookin' great and runnin' well. And when it's time to move on to your next vehicle whether it's a F-150 or Silverado, we have a fantastic selection of certified pre-owned and used vehicles for sale in Euless all in pristine condition and affordably priced.
More from Allen Samuels Direct