What's the Right Oil Change Frequency for My Car?

Unless you're a do-it-yourselfer, odds are that you have a little sticker on the top inside corner of your windshield. The techs at the oil and lube shop put that there to remind you of when you should next get your oil changed, but how accurate is that little sticker? What is the correct oil change frequency for your car? Allen Samuels Direct of Euless wants to help you maintain your vehicle so that it keeps running in top shape. After all, you don't want to be broken down somewhere in Irving just because your vehicle hasn't been properly maintained. Let's talk about how often to change your oil, if you have specific questions, don't hesitate to contact us and we'll put you in touch with our service specialists.
What Most Mechanics Say
While most "fast lube" kind of shops recommend changing your oil every 3,000 miles, your mechanic may say something different. Most mechanics in the Ft Worth area will tell you that once every 5,000 miles is closer to the correct oil change frequency.
What Does Your Owner's Manual Say?
This is the definitive source for information on the regularity of maintenance tasks, like oil change frequency. Most manuals published by auto manufacturers recommend once every 5,000 to 7,500 miles, depending on the make of your car. So check your owner's manual to know when you should change your oil.
What is Required by Your Warranty?
If your car is under warranty, the oil change frequency may be defined by the warranty. Deviating from this schedule could void your warranty. So make sure you're familiar with the terms of your warranty when deciding how often to change your oil, as well as other maintenance items.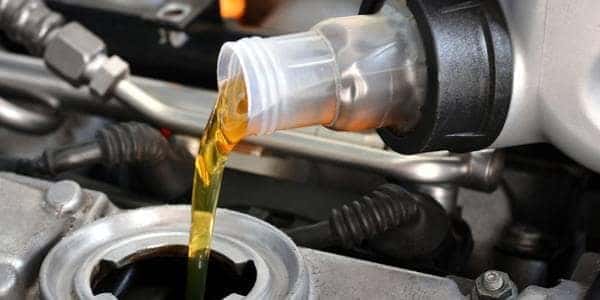 Let the Service Department at Allen Samuels Direct Help
The knowledgeable service staff at Allen Samuels Direct can tell you how often the oil should be changed on your vehicle. Feel free to call us to make an appointment. We're just a short drive away from Grapevine. While you're here, you should take a look at our vehicle specials or our wide selection of cars under $10,000. And if you found this article helpful, check out our other service tips and tricks like how often to change your transmission fluid.